Do you fancy making your own Bridget bardot inspired top like mine?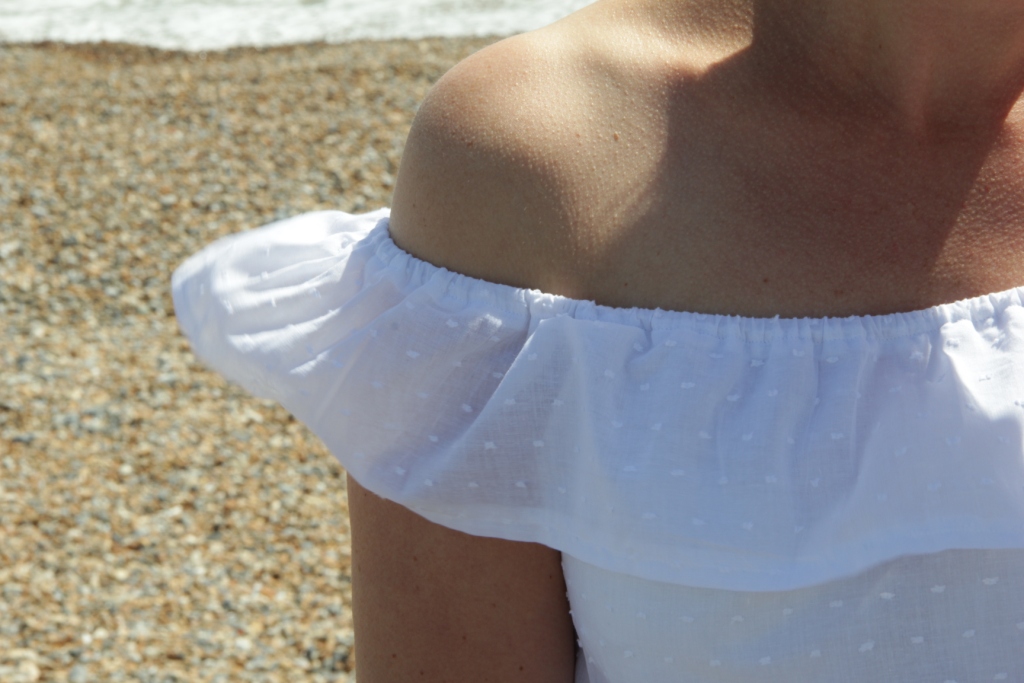 Here is a simple tutorial to sew your own top. (PS you will need alittle bit of maths to get this)
*Start with 2 rectangles of fabric. The 2 peices should be...
1. (Finished length of top + 10cm) high X (Your bust meansurement + 25cm) wide
2. (With of rectangle 1 + 1.5 x your upper arm measurement) wide X (26cm) high
*Sew each rectangle into a circle joining the shorted ends and hem both cylinders.
*Put the smaller cylinder inside the larger (shorter) one and matching the seams at the back sew them together for 20cm in the centre of the front and the back.
*Turn over the top of both layers of fabric to create a channel for your elastic. Feed the elastic trhough making it tight enough tio stay up but not so tight you can't lift your arms.
*Secure the elastic, team with a pair of pedal pushers and you are ready to go