Love Sewing Dec 2015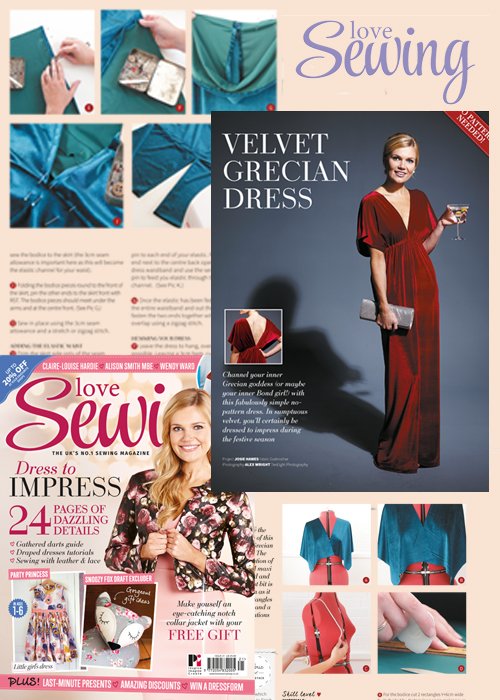 This beautiful Grecian style dress features our Carlotta stretch velvet
Simply Sewing - Issue 10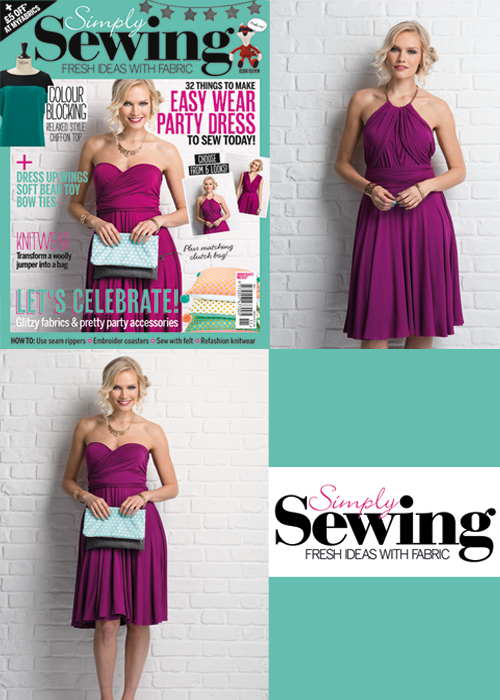 This issue features a wonderful infinity dress made by Portia from the blog www.makery.uk using our Milano jersey.
You can buy the magazine here. Find out more about Simply sewing here.
Love Sewing December 2015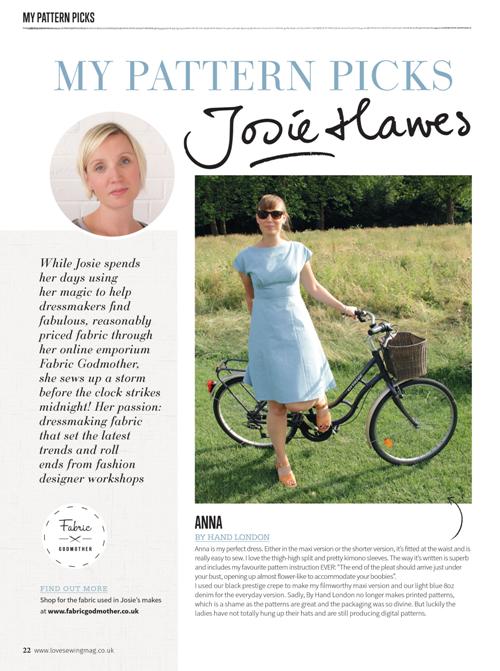 My favourite patterns were included in this issue of Love Sewing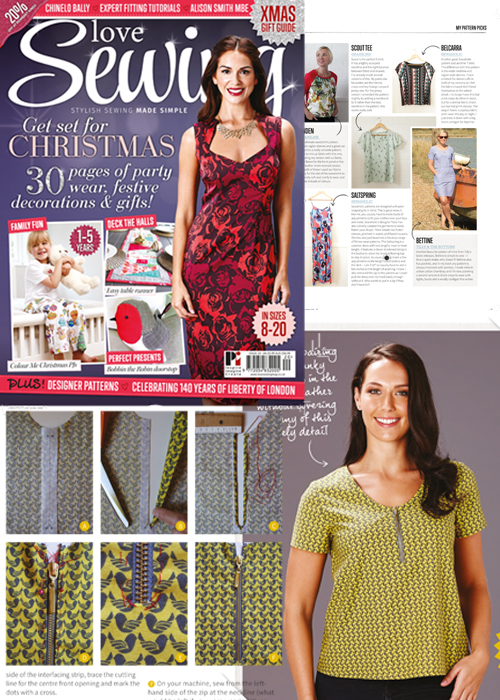 A cute zip front top using a cotton pirent from fabric Godmother (sadly now sold out) was also featured in the November edition.