Description
** THIS IS A PDF PATTERN. YOU WILL RECEIVE A LINK TO DOWNLOAD THE DIGITAL FILES IN YOUR CONFIRMATION EMAIL AFTER PURCHASE**
Did you know we can print out this pattern on A0 paper and post it to you?
If you would like us to print out this pattern for you, add this pattern to your cart, then click here.
It will then ask you how many pages your pattern has. This pattern has 2 PAGES.
You do not need to upload the pattern file.
For more information about PDF pattern printing check out our PDF Guide.
It's still the year of the sleeve, oversized shapes are still a key trend, seen again in New York, London, Milan and Paris fashion weeks. This trend isn't going away any time soon. This is our new design to keep you up with the trend and is inspired by catwalk looks.
As you can see with our samples, below, this design works well in both light and heavy weight fabrics, simple but effective. And great for a day time outfit or and evening smart casual look, transformed by the fabric you choose. The lightweight version allows the sleeve to drape, and the heavy weight shows the structure in the sleeve.
You will also need:
• 200cm of fabric - based on a width of 120cm. 180cm of fabric - based on a width of 140cm
• Concealed zip 59cm
• 50cm fusible
Difficulty - Easy//Moderate.
Although this top appears to be complex to make it isn't. There is a gusset in the back sleeve/ armhole, but this is featured in detail in the instruction document.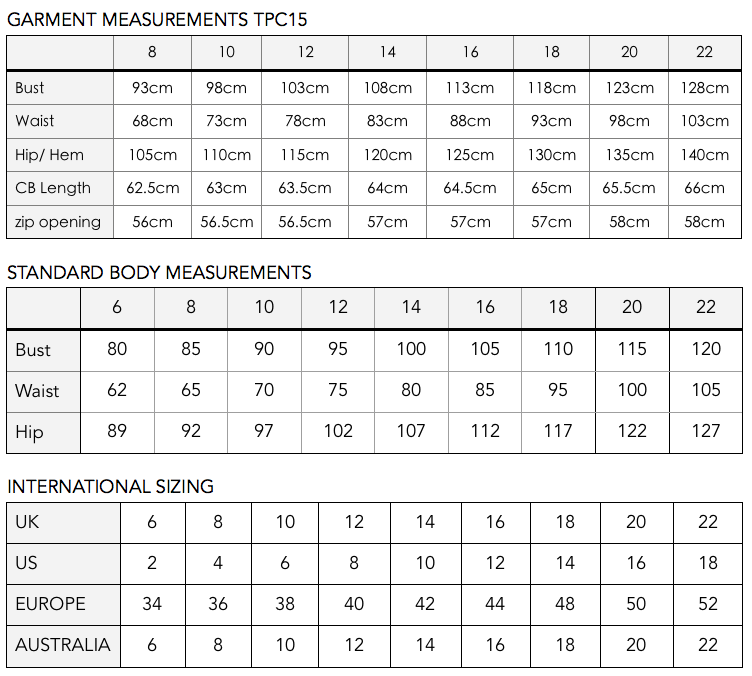 File Info
This PDF is made up of both A4 and A0 files, and instruction booklet.
The A4 file is made up of 28 pages. When printing select "Actual Size" in Print setup. A 10cm x 10cm square is included within the file (page5). Measure this to check the file is printing to accurate measurements
All pages are numbered and have a "map" to show the full plan of the file.
All pages have an overlap of approximately 2cm, approximately 1/2", and a dashed line boarder. This will enable you to accurately match each page.
THE A4 VERSION CAN BE PRINTED ON US LETTER. Do not change the scale, and where possible print centrally on the paper selecting boarder less printing. The overlap will be smaller but the overlap lines will appear in the page.
The A0 file is made up of 2 pages